We Provide These Quality Products for Your Hose Labeling Needs.
Transfer Brand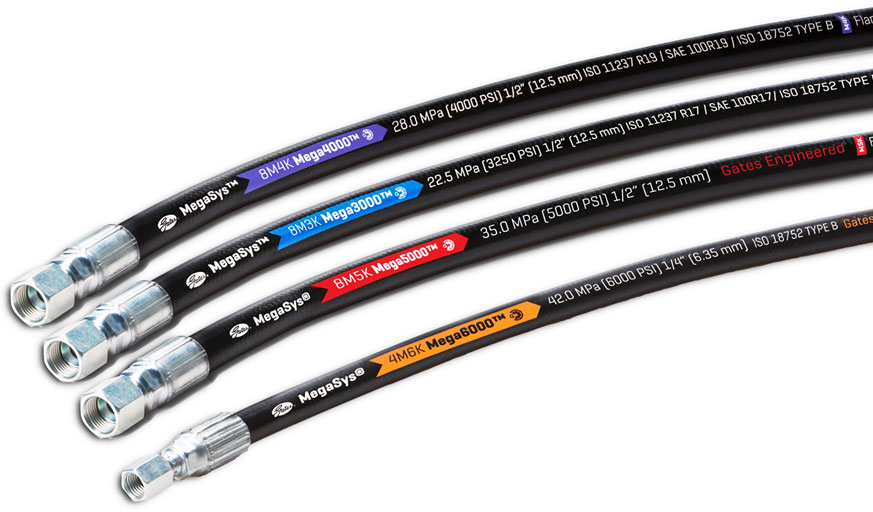 Our transfer brands are applied directly to the hose prior to vulcanization. During vulcanization the ink is transferred from the carrier film to the hose cover providing a permanent durable brand.  Your finished hose will display crisp graphics and bright, opaque colors. No messy wet inks, clogged nozzles, fuzzy print or viscosity problems to deal with. Our transfer labels work on the following hose covers: SBR, Nitrile, PVC, EPDM, Natural rubber, UHMW, Butyl.
Patch Brand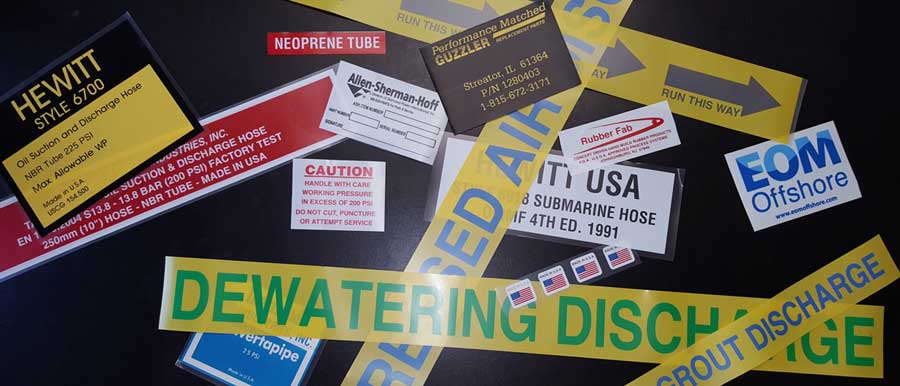 Screen printed patch brand labels come in a variety of sizes from small to large, and are available in single or multi-color. This provides clear hose identification with lettering, graphics, or logos.
Embossed Brand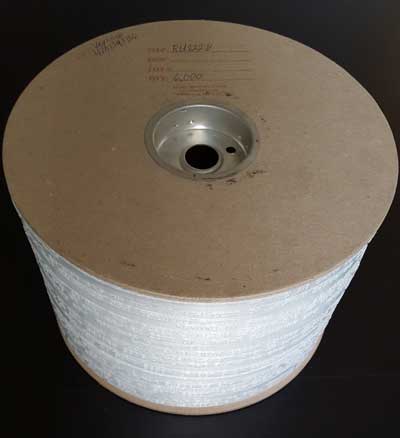 Label Identification's embossed brands provide for raised characters on hose, which allows for an extremely durable way to brand your products. Branding is available on both polypropylene and nylon films and is supplied on transverse wound spools.
Print Strips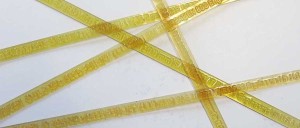 Print strips are the lowest-cost method for labeling your hose. They are produced using a durable polymer and can be used to brand flexible hose or rigid mandrel hose. They can be used as replacements for Matthews wheel rings but at a fraction of the cost. They can also be used to identify curved hose using various pad printing machines.
To read more about our industry-leading process visit our Process page.
CALL US at (508) 634-7090 to discuss any hose branding need you may have. We'll be glad to serve you.