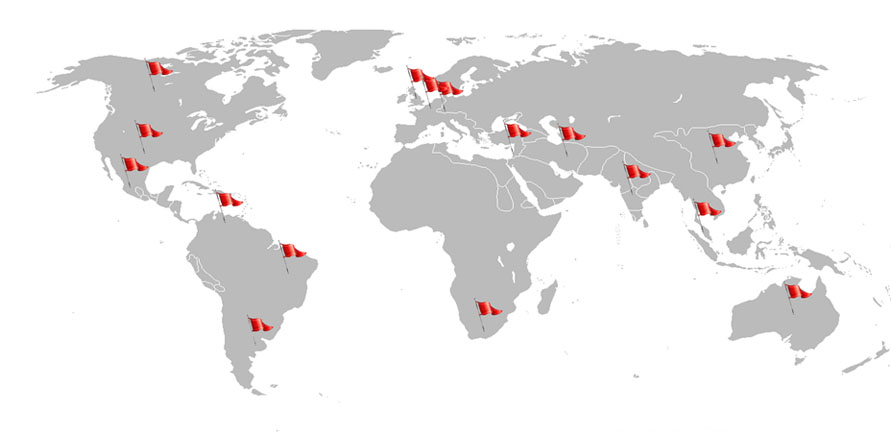 Label Identification supplies high-quality labels to major hose manufacturers around the world. These manufacturers come to us because they can depend on reliable products that fit their specific needs, and because they can also depend on our unsurpassed customer service.
We serve the food, oil, mining, transportation, agriculture, and automotive industries, providing transfer, patch, embossed, and print strip label printing. Visit our Process and Products pages to learn more.
We are leaders in our field, our professionals being the most knowledgeable and experienced in the hose industry. We use screen printing to give our brands the most durable opaque and vivid colors. We have designed and built our own proprietary label printing process to manufacture hose branding to the highest standards. And we manufacture proprietary inks tailored only for the rubber hose industry.